Well, it's a Saturday morning, so of course we should expect now that we're going to get something nasty in the post, and we have, but let's not waste time with that today.
Yesterday I had a bit of a trip down memory lane.
Some years ago now, having cycled up the hill to the circuit, I arrived at Brands Hatch and pitched my tent under the trees on the outside of Druids.
Next morning, I was woken at some unearthly hour to be told that, unlike at Oulton Park, you can't camp around the circuit! That day, I started my first full season photographing the British Touring Car Championship.
When I was a boy, I used to watch the BTCC's slot on 'Grandstand', with Murray Walker. Here's one particular incident I remember having on a rather worn out video tape!
Yesterday I returned to Brands for the first time in pushing a decade, as did the Schnitzer team who ran Steve Soper and Joachim Winkelhock back in 1993, when they took the British title.
It's the
DTM
meeting this weekend, and I decided to take advantage of the cheap Friday tickets to go and see what was cracking off. It was frustrating, not having access to the paddock or being 'signed on' to go 'inside the fence', but I couldn't resist getting the camera out, so here's a few pictures, and a few famous names: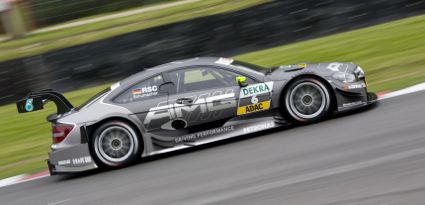 Ralf Schumacher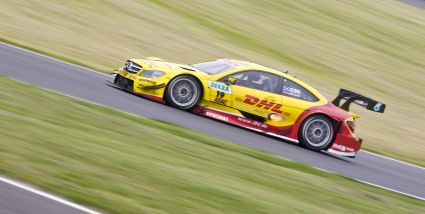 David Coulthard
Anyway, I had an interesting day out, the little black car was able to stretch its' legs, and I got a few happy snaps.
It was sad to see children your age there, some of them with their little pairs of ear defenders on (which they definitely needed - the DTM cars make quite a racket!), knowing that I never got the chance to introduce you to 'my sport' and the environment in which I spent a few happy years working.
This morning's letter from the solicitors indicates that Mummy still considers it appropriate to break court orders, but equally appropriate to try and use them to persecute me, even when they don't say what she'd like them to.
Either way, as we approach 18 months since we last saw one another, yesterday held a bit of sadness for me. They will let you drive at Brands from the age of 11 now, and as I wondered about the likelihood that you will get the chance to do those sorts of things with your Dad, I was reminded of your very early driving career...
Plenty more where they came from!
Love from Daddy.