Hard on the heels of a sad occasion which shouldn't be, we have a rather happier one, as Step Mum and I celebrate our first wedding anniversary.
Getting married twice was not something I ever had planned. I should add that it is not something you should ever plan for, but to quote Alan Partridge, I was given promises which weren't kept.
Covenants are important. We have talked about that a lot recently. I think the biggest lesson I have learned is that, as in business, the parties to a contract weigh one another up, and take considerable steps to ascertain the likelihood of one another keeping their part of the deal, one of the most important parts of a covenant is being sure not only that you "enter into this new and holy relationship with reverent thought, honest intention, and in the fear of God", to quote the Army articles of marriage, but that the other person does, too!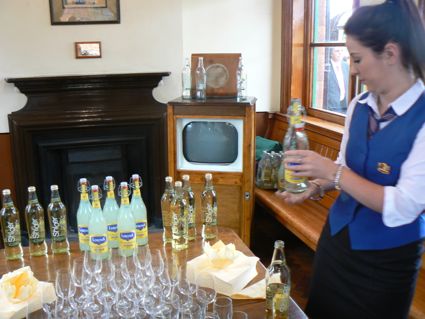 It was of course a day when you were keenly missed, but we had a lovely day, staged at places which were 'home' for me in particular, accepting the kindness offered by our Army and Railway families.
We had a job getting all our elderly relations to (and through) the day, and not quite all of them made it.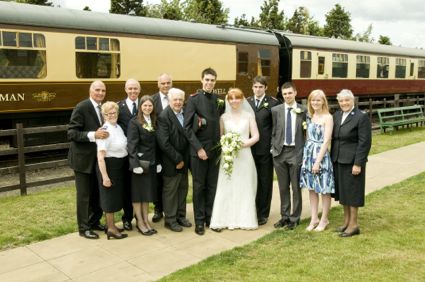 Our special train was hauled by Great Western Railway 4-6-0 No. 4953 'Pitchford Hall', specially chosen for the occasion, not only because it looked a treat on the umber and cream, but because it was the engine on which you had your first cab ride on your second birthday.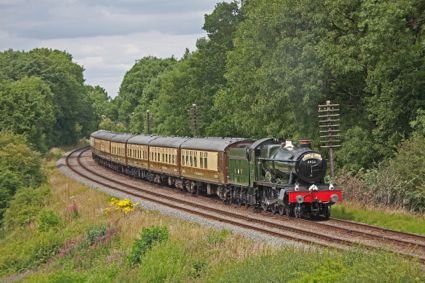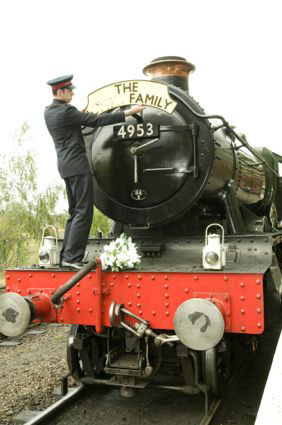 The specially made headboard, from the same foundry that produced the shedplate I had made when you were born, has since graced a number of other vehicles, including at the National Railway Museum and a run past Grandma and Big Grandad's house, and the level crossing on the North Staffs line where I used to go watching engine and van moves on the main line when I was a kid. We will of course use it on future family occasions.
Objectively, it has been a difficult first year of marriage for us. We have had a lot to contend with - but we have made it out the other side. Mummy's claims that you were at risk because there was a likelihood of Step-Mum kicking me out have been proved somewhat ill-founded. Indeed, Step-Mum didn't just welcome both of us into her life, but she sacrificed an awful lot for us - and without her I wouldn't have been able to get as far as today. There is no doubt, the full force of what Mummy has unleashed would have broken me if I'd been left facing it alone.
The thing is, when you have entered into a covenant and seen it smashed to pieces; when you have seen the administrators of that covenant run a mile, you are even more careful before entering another one.
You will find out for yourself in time that Mummy's wild claims about Step-Mum and me are a load of old cobblers, and that you have a Dad who keeps his promises, so far as he is able.
Time will tell what all of us make of our lives, with and without particular people around. I will be sad for you though, for all the time and people that you may have lost by the time you are free to seek the truth.
Love from Daddy