| | | | | | | | | | |
| --- | --- | --- | --- | --- | --- | --- | --- | --- | --- |
| | | | | | | | | | |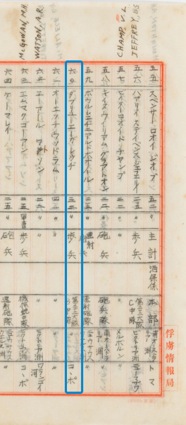 So reads, when translated from the Japanese phonetic script, the entry on the log thought to be the most accurate record of those on board the Montevideo Maru when it sank, torpedoed by a US naval ship, in 1942.
The Montevideo Maru was carrying POWs and internees, captives of the Japanese, when it was sunk on 1 July 1942. It is recognised as Australia's greatest loss at sea.
Amongst those on board, all of whom (the captives at least) perished with the ship, was one of the finest Army march writers - Arthur Gullidge, and most of his men of the 2/22nd Battalion Band, fellow Salvationists, seven of whom were from Brunswick Citadel corps and had joined up en masse with their bandmaster
Speaking at the funeral of the great Welsh composer Joseph Parry, Elfed said it was impossible to bury a musician because his songs and his music lived on beyond his death - and that is certainly true of Gullidge, the seventieth anniversary (to the day) of whose death we marked on Sunday afternoon with the playing of 'Emblem of the Army'.

Gullidge's was a unique style of march, characterised by a minor key opening and (from where I sit) heavy, technically challenging bass solos, and indeed if there were to be any criticism levelled at his famous marches, it would be merely they are quite similar! You hear a Gullidge march, be it 'Victorious', 'Army of Immanuel', 'The Fount', and you just know it's one of his - or the 'honorary' one, 'Crown of Conquest', written as a tribute to him by Ray Steadman-Allen.
You can find out more about the story of Arthur Gullidge and his band, on YouTube, and in a recent blog piece here.
The sinking of the Montevideo Maru was a communications man's nightmare in the dark days of 1942. The ship had not, apparently been carrying any markings indicating its cargo, and in the context of the thinking of the day, it is unsurprising that there was cover-up about what had happened until the war was over. Gullidge's wife and children were kept in the dark for three and a half years about the fact that he had died.
These days, it would be much harder to effect a cover-up like that. Wars are played out on the television, and where that falls short or is silenced, it is hard to stop social networks from doing their stuff. You only have to look at the lengths the Chinese have to go to now, with their attempts to effect censorship.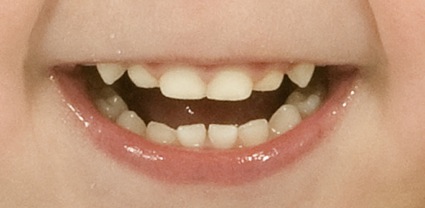 Nevertheless, obtaining information about much smaller matters like the state of your teeth, is rather more troublesome, even with all the legal provision of the Data Protection Act 1998, a piece of legislation Step-Mum and I are now very familiar with.
Two weeks ago, after I raised the issue with the aim of completing my set of healthcare records (and because the health visitors hadn't checked), Mummy suddenly decided you should go to the Dentists. She reluctantly gave me the details of the surgery, and when I rang them to check when you were due to be seen, they helpfully told me not only that you were going the next day, but told me, quite without me asking, the details of Mummy's next appointment, too!
Unsurprisingly, when I said I would like to attend with you, Mummy cancelled the appointment, and all of a sudden the surgery are being rather less obliging - indeed they've not replied to my correspondence at all. So, it's Subject Access Request time, another tenner to cover the maximum statutory fee and another trip to the post office for a recorded delivery.
We now have had to play the data purchasing game with, amongst others:
Hospitals

GP surgeries

A Primary Care Trust

Nursery
I've spent over £100 just on obtaining, or trying to obtain, information which I shouldn't have needed to ask for. The next step for some of these places is the Information Commissioner, or a claim in the civil courts. Not really good enough when some of those who have given the most grief are agencies of the state.
I have to say that part of the problem is that so few Dads in my position seem to go through the process of obtaining what they are entitled to. The moment I was prevented from keeping an eye on your health myself, these things became important. With one in three children missing their father from their home, places such as these should be receiving more requests than they are, and would as a result know more of their legal obligations.
Mummy would of course have little to fear from all these records being pulled, indeed she might be more keen to share them, if it weren't for the fact that they are stripping the veneer from her competency as a parent. Similarly, she probably wishes she hadn't told all her family and friends to read this blog, now that, with time, my claims about her duplicitous and vindictive actions are all being proved accurate.
In the same way that you can hear a Gullidge march and instantly recognise his hallmark, the day will come, a good few years down the road, when no matter what has happened (and I might even have gone to my reward by then), you can open the books and see the sheer administrative lengths I went to on your behalf in the face of all this hostility and opposition. Even if I haven't been, or aren't around, you will be able to discern the hallmarks of your father's labours.