If you'd asked me a week ago where I would be now, I certainly wouldn't have guessed that I'd been in Scotland since Sunday.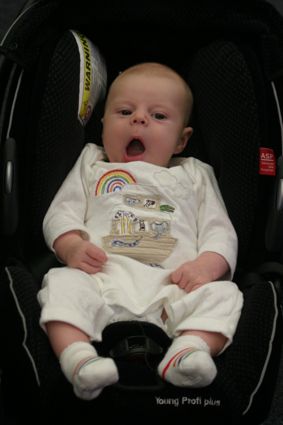 When you were a baby, it was me who once brought you and Mummy with me to Glasgow for a night - I remember going to Baby Gap in Buchanan Galleries to buy your dedication outfit. Now, it's Step Mum, as the earner in our household, who is bringing me to Scotland, owing to her employer's late shout calling in her weekend.
As it happens, the job's not finished yet, so having flown up on Sunday night (less said about the two hour delay arriving to find they'd booked the wrong hotel and McDonalds for tea, the better!) we are still here! This has caused a few logistical issues, but it's given me the opportunity to have a few days away from London - and neither of us have had to cook for a week!
I've been to the Bo'ness and Kinneil railway, Ardrossan Harbour, Largs, Alloa, and last night I dropped in to Inverkeithing and found that yes, you can still ride behind a 'Skip' on the Fife circle, 1708 off Edinburgh. I'm going back for the whole run this evening. It reminds me of a time when I used to do a lot of trips behind Class 67s, and it reminds me of you.
Their only response? They tell me that Mummy isn't breaking the order at all. I am struggling to find a definition of the word 'shall' which fits the meaning they are ascribing to it!
You're not seeing me though, are you. That's the reality. So the words are of little consequence and the pieces of paper of no meaning.
Love from Daddy
Paisley Canal earlier this afternoon was my final scheduled passenger mileage in Scotland.
I wonder when you will next come up here?