I wonder how our parent readers would feel if they were told they wouldn't see their three-year-old for nine weeks.
People who spend less time than that in the Big Brother house moan about missing their family.
But this is the problem. As at today, it is, as my iPhone app tells me,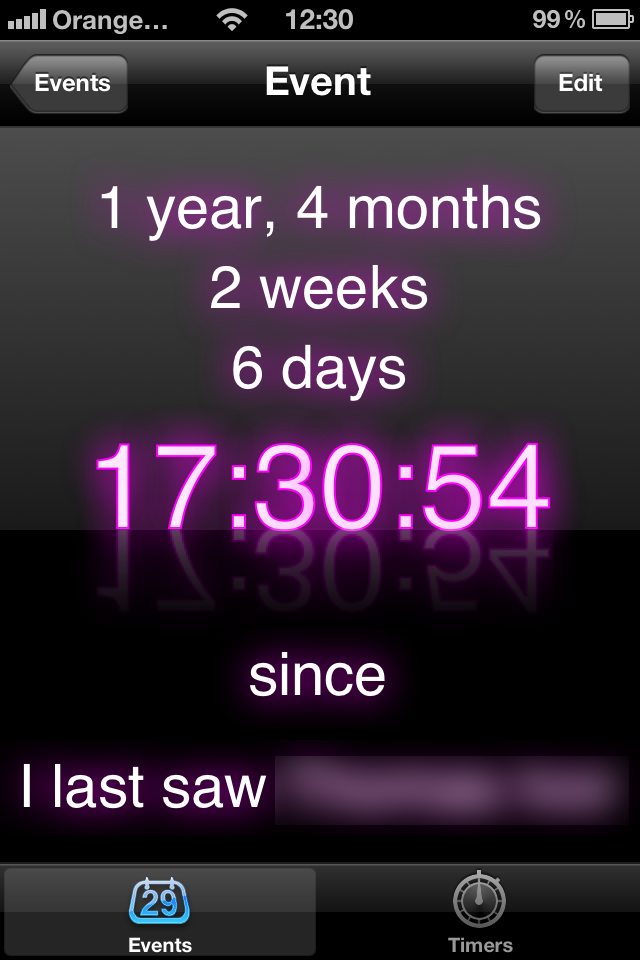 So on one hand the Judge said on Tuesday that the amount of time we have been apart has essentially cemented the situation, and on the other they are quite content to add 'just' another nine weeks into the process.
I applied to the court on 4 March. By the time the next hearing comes round, we will be over three months on, on a second trip to Torquay, just to get to a directions hearing on how the case will be dealt with.
And by then, the Judge will be telling me how it's been over nineteen months since you saw me...
A lesson to anyone in the family justice system. Status quo is everything. Delay is the best weapon your enemy can deploy.
Love from Daddy