I'm posting this message from Paddington station - by the statue of the bear himself, in fact.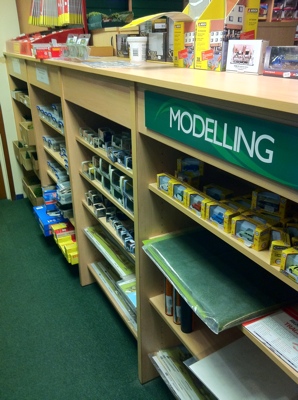 Step Mum and I were talking about you last night - and about how it can be very hard living in the house we associate with you, surrounded by places and memories that centre around you. We did so much in the fleeting moments we had together last year that few places are immune from the sensation. Until you are back, there are some places I will probably avoid visiting.
Yesterday I went to the Ian Allan shop in Waterloo, and a few yards from the shop I stopped in my tracks realising it was the first time I'd been to the 'Model Railway Shop' since I took you there. I had to get in and out, pausing only to grab a picture of your favourite bit of the shop (where all the 'N' gauge track is kept!) as a focus for my thoughts later.
It is here, though, by the bronze bear, that I feel the closest to you. Least inhibited. Best able to just breathe deeply and experience my feelings. It has become a focal point for me to stop what I am doing, when I'm in London, and to think of you, and to have hope.
Almost every time you came to London last year, we visited Paddington.
Over many visits, you hugged him, tried to open his suitcase, pick his nose, named all the parts of his body(!) - and when it came to leave London for what I feared, rightly, might be the last time, you said goodbye, planted a kiss on his nose and wished him a 'Happy Christmas'.
For me, burdened with more knowledge than you, it was a happy place either to celebrate your arrival back with me, or to take the edge off the horrible process of boarding the train at six minutes past the hour. Every time I took you back to Devon, I would return five or six hours later, and as I headed for the Bakerloo line, a glance to my right would remind me that Paddington was still there, standing sentinel over the 'lawn'. At a time in my life when people were often transient, he was always to remind me of you, without moving or saying a word - a silent witness to everything we were going through. Sometimes, that was the kind of friend I needed - a bronze bear can be a very sympathetic 'listener'.
On days like today
, I just sit on his plinth, and think of all the happy times we shared here. The tourists must often wondered why there is a misty-eyed young bloke in a suit sat looking at him!
I am here today because I needed another model of the statue, which you can only buy here, as a gift for someone who has done an awful lot for us over the last year or so.
'Long lost family' is on again tonight. At every reunion, they ask where they would like it to take place. Some of the choices relate to the last place they saw one another, or some other special place where they dreamed of being reunited.
I know from work that Network Rail can be pretty mercenary about such things when they have plans, but I reckon our friend will be left in peace for a good few years yet.
I am not ruling out coming after you, Son, neither am I accepting what Mummy has done, nor giving up. That's part of what this blog is about. But if it is the case that you ever need to come and find me, after however many years or miles, I'll meet you by the bear.
We will be here on your birthday, every year, and
every January 6th
, so far as we are able, to remember and pray for you. I've just bought your 3rd birthday card...
Love from Daddy - and Paddington.